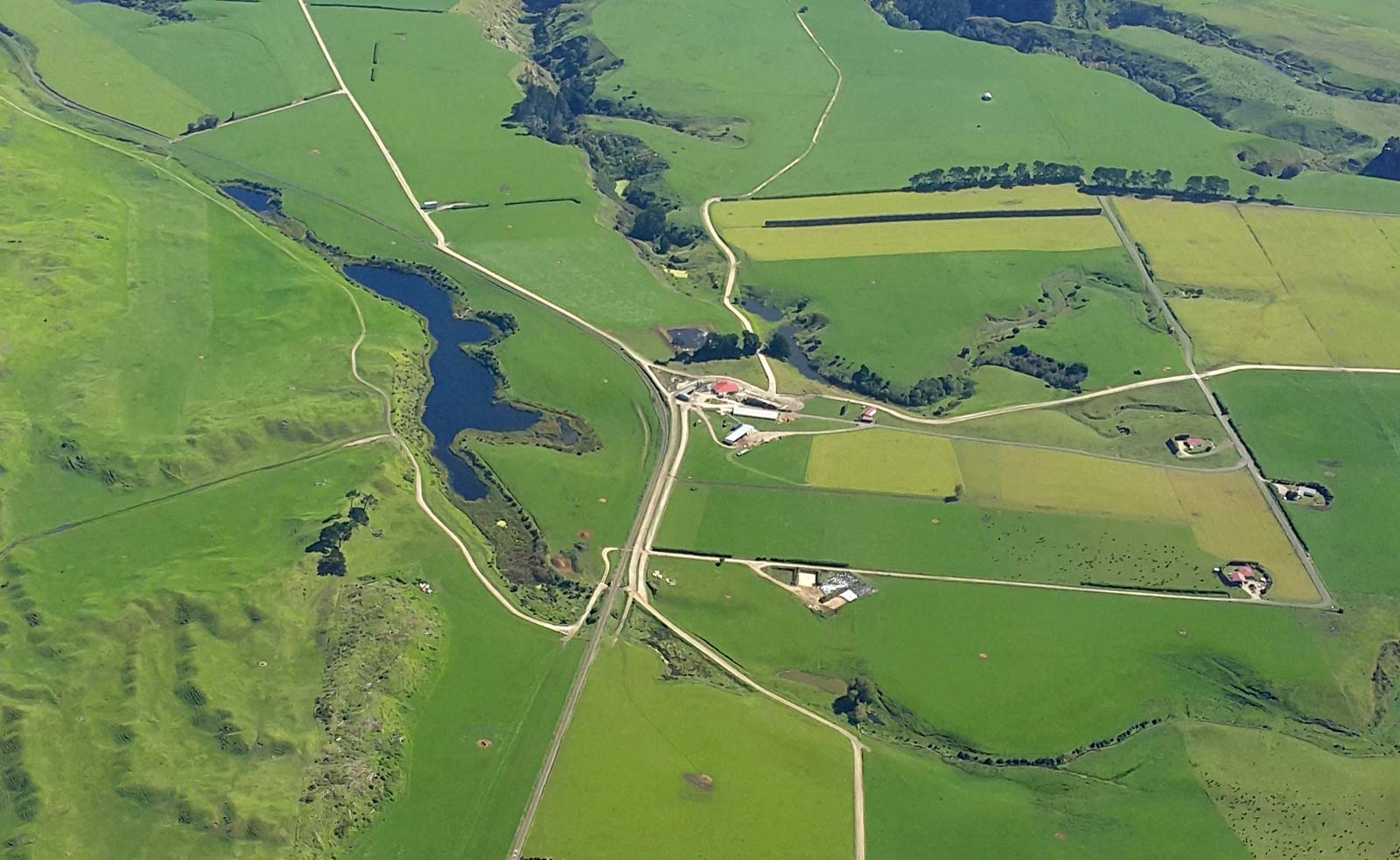 Lyall and Sindy Hooper sharemilk this farm. It occupies 330 hectares of our best soil type, volcanic clay loam, which is inland from the beef and sheep operation.
The cows are never housed and graze in a rotation around eighty 5.5 hectare paddocks on the farm. In the spring we milk 1,030 cows which are all produce easily digestible A2 milk.
Cows are milked in a sixty-bail rotary dairy which is equipped with automatic cup removers and Protrack. It also has a purpose built calf rearing shed which houses 240 calves in 20 pens.
The New Plymouth to Wellington railway line runs through the farm for seven kilometres. Lake Paetaia is surrounded with native plants that are protected by a QE2 covenant and is a favourite with duck shooters every May.